Supporting gender variant children and trans* young people in settings, schools and colleges
Gender Variant children, Trans* young people and adults have been receiving greater attention in recent years. This may be due to The Equality Act 2010 which substantially strengthened the law that supports and protects gender variant children and Trans* young people, citing gender reassignment as a protected characteristic. This legal protection enabled Trans* people to feel more comfortable in revealing their gender identity.
"I have been born in the wrong body" is a phrase that has been heard more frequently over the last few years, with children and young people in our settings, schools and colleges questioning the gender they were ascribed at birth and exploring their gender identity.
A number of issues in schools will impact on Gender Variant children and Trans* young people, including gender specific language, uniform policies, PE and competitive sports, toilets, seating plans in the classroom and perceived gender specific activities.
58% of young people say they first thought they were Trans* aged 13 or under, 40% under 11.
Research has shown that:
Only 6% of pupils nationally have learned about Trans* issues in school and the majority of school staff lack the knowledge or confidence to discuss matters pertaining to gender variance.
91% of Trans* boys and 66% of Trans* girls experience harassment or bullying at school, leading to depression, isolation and a desire to leave education as early as possible. (Transgender Equality, House of Commons Women and Equalities Committee Equality and Human Rights Commission research)
84% of Trans* young people have deliberately harmed themselves at some point
92% of Trans* young people have thought about taking their own life lives
45% of Trans* young people have at some point attempted to take their own life (Stonewall School Report 2017)
Kent Trans Inclusion Guidance for Schools and Settings
This document is currently under review in response to recent developments.
We remain committed to protecting the rights, wellbeing and safeguarding of gender variant children and trans young people within Kent.
We are aware of the challenges these often-vulnerable children and young people face, particularly in these difficult times of lockdown, when access to support agencies is limited.
If you are working with families, children or young people and would like additional support please contact The Inclusion Support Service Kent.
To enhance Trans* inclusion and eliminate transphobia we currently offer
Advice, support and training for teachers and staff to help meet the needs of Trans* pupils within their school and also help those who proactively decide to learn more about trans inclusion in order to be able to help prospective pupils.
Staff training 'Supporting Gender Variant and Trans Young People' for staff in schools, colleges and settings' .This can be delivered bespoke to your establishment or through CPD online. Please let us know if you would be interested in booking or attending training.
Policy review and development
PSHE Curriculum Development - gender stereotyping, Transgender issues, family diversity, equality and booklists.
For more information please contact Gillie Heath, Manager, Inclusion Support Service Kent.
Telephone: 03000 41 70 93
Email: gillie.heath@theeducationpeople.org
Evaluations of training sessions (PDF, 179.8 KB)
Booklists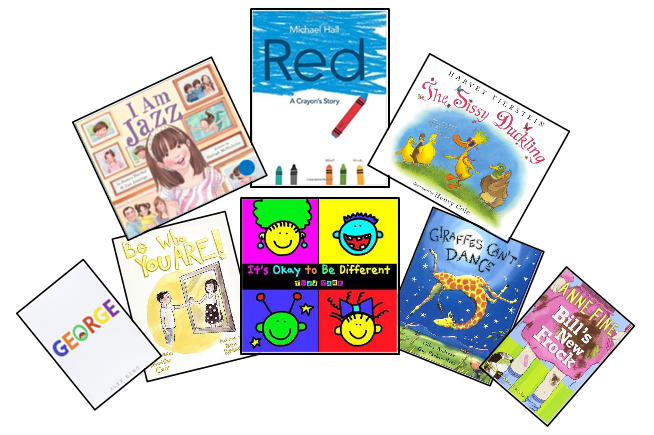 Good Reads: Transgender Friendly Young Children's Books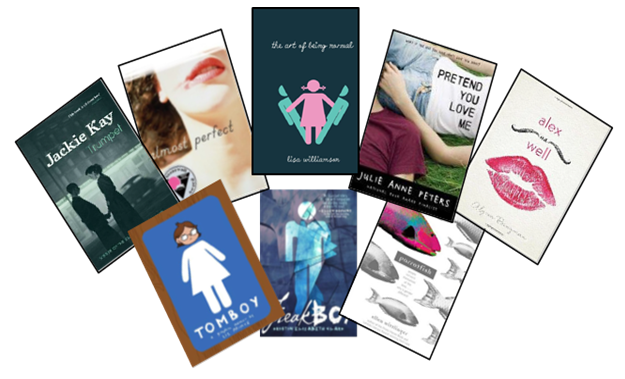 Booklist for Trans Teens: A list of young adult literature featuring trans (including transgender, gender variant, two-spirit, genderqueer, aggressive and other gender non-conforming) characters or trans themes.
Trans charities, organisations and support groups

The Tavistock and Portman Clinic: Children and young people who have been diagnosed with gender dysphoria* are often referred to the Tavistock and Portman clinic which runs the only Gender Identity Development Service for children in the UK.
Mermaids: A support group for children and young people up to 19 years old suffering with issues with their gender identity, and their families, friends, and wider networks, such as school, youth groups, or medical professionals.
GIRES: An organisation whose aim is to improve the lives of Trans and gender non-conforming people, including those who are non-binary and non-gender.
Gendered Intelligence: Their vision is of a world where people are no longer constrained by narrow perceptions and expectations of gender, and where diverse gender expressions are visible and valued.
Stonewall: Charity supporting the LGBTQ community. Providing resources, role models and support for schools, including resources and ideas for a LGBTQ inclusive curriculum.
*trans: An umbrella term to describe people whose gender is not the same as, or does not sit comfortably with, the sex they were assigned at birth. May encompass one or more of a wide variety of terms, including (but not limited to) transgender, cross dresser, non-binary, gender queer.
*gender variant: This is usually used in relation to children or young people, for someone who does not conform to the gender roles and behaviours assigned to them at birth.
*gender dysphoria: Used to describe when a person experiences discomfort or distress because there is a mismatch between their sex assigned at birth and their gender identity. This is also the clinical diagnosis for someone who doesn't feel comfortable with the gender they were assigned at birth.
Pages

Contact Details

Gillie Heath, Manager
Telephone: 03000 41 70 93
Mobile: 07880 784528
Email: gillie.heath@theeducationpeople.org