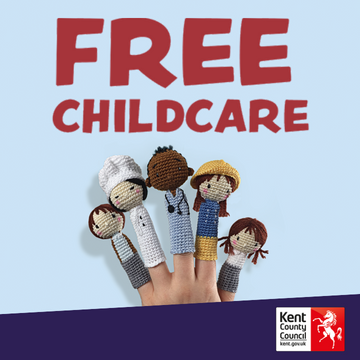 .
Open Objects and Childcare Register (Including the 30 Hours Register)

All providers must now register or update their details with the Kent Children and Families Information Service (KCFIS) on their Open Objects information system. This information will be accessed by parent/carers who are looking for childcare, including up to 30 Hours and will replace the 30 Hours childcare directory on Kent.Gov.
Parent Declaration Form

This is the latest version of the Parent Declaration Form. Please note, to check eligibility for 30 Hours of Free Childcare, providers must make sure parents sign the consent box on the Parental Declaration before you can submit a check. If you submit a check without obtaining a parent's consent, you will be in breach of Data Protection protocols.
Step by Step Guide for Parents and Carers

This is a new step by step guidance document to help parents and carers to access 30 Hours of Free Childcare.
Disability Access Fund (DAF)

From April 2017 the government has introduced new funding for Early Years providers, the Disability Access Fund (DAF), to support children with disabilities or Special Educational Needs. The DAF aids access to Early Years places by, for example, supporting providers in making reasonable adjustments to their provision.
Transition and 30 hours

In light of the potentially multiple transitions children could be facing following the introduction of the 30 Hours of Free Childcare in September, we have developed this useful addendum (PDF, 333.2 KB) to our Transition Matters document to provide guidance and a checklist, to highlight effective practice at times of transition.
Further Information

The EYFS framework is available here
You can also download a summary of key announcements (DOCX, 14.6 KB) included in the Early Years workforce strategy which was also published on Friday 3 March. The government response to the consultation on level 3 qualification requirements is available here
View information on how parents can access their 30 Hours of Free Childcare/Tax-Free Childcare account (PDF, 338.0 KB).
Read the letter to providers from the Minister of State for Children and Families Robert Goodwill MP (PDF, 58.9 KB).
Read the letter to providers from the Director of Early Years and Childcare Michelle Dyson (PDF, 213.7 KB).