Schools invited to a Great IT ClearOut
19 September 2017
A child literacy scheme will receive a boost from the IT crowd with help from schools across the county.
Computer recycling business LoopCR has launched the Great IT ClearOut campaign and will pay a donation to Buster's Book Club for every PC or laptop received that can be refurbished.
Richard Langshaw from LoopCR said: "We would like schools, businesses, and charities to get involved with us to get rid of their old IT equipment they are no longer using. We will make it useable elsewhere in the world for people who don't have access to mainline computing."
Great IT Clear Out from KM Charity Team on Vimeo.
The organisation offers free collections for unwanted IT items including PCs, laptops, netbooks, servers, printers, monitors, computer cables, keyboards, power leads, and mice.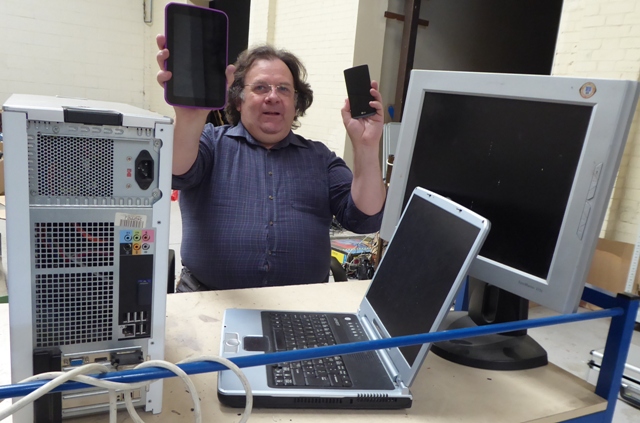 Simon Dolby from Buster's Book Club said: "We are delighted that LoopCR's good work will support our initiative, which helps thousands of pupils to improve their reading and develop a real love of books." He added: "There is no cost to anyone donating equipment so I hope many schools will take part. Their old and unwanted computers currently gathering dust might end up being used by underprivileged children on the other side of the world!"
To book a collection or find out more, visit the LoopCR website
or the The Great IT ClearOut campaign's webpage
or email info@loopcr.uk.
Last academic year, 26,000 pupils at 90 schools took part in the home reading scheme Buster's Book Club and collectively achieved seven and a half million minutes of reading. Find out about the scheme, which is now open to schools for booking, at the Buster's Book Club website or email Charlotte Hayes at chayes@thekmgroup.co.uk
View a video on the success of Buster's Book Club last academic year
Contact Details
Richard Langshaw
Email: info@loopcr.uk