In order to apply for SENIF settings must complete the following document and submit them using secure email to SENIF@kent.gov.uk and copy in the district Specialist Teacher.
For children receiving Portage who may require SENIF support in order to start at the setting, a home or group visit will be undertaken with the Portage Practitioner and the EY setting SENCo or key person to jointly complete the SENIF Request Form and the EY Personalised Plan. The Portage Profile and report should be emailed to the County SEN Inclusion Fund Team with the request (for further information please see SENIF Guidance document (PDF, 360.9 KB)).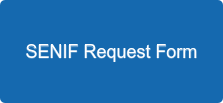 To ensure the child meets the criteria for SENIF, settings will be expected to provide the following pre-existing evidence in addition to the SENIF Request Form, for all applications (new and renewals) if these aren't received the request cannot be considered.
The most recently reviewed EY Personalised Plan (DOC, 381.5 KB). (Please see EY Personalised Plan Guidance (PDF, 427.8 KB) for further information on how to complete a personalised plan)
The current Personalised Plan
The most recent Specialist Teacher's Record of Support and Intervention (Record of Visit). The review form is only required evidence where requesting a continuation at the end of an agreement. For further information on SENIF reviews, please refer to the SENIF Guidance Notes (PDF, 360.9 KB).
SENIF Review Form (DOCX, 167.3 KB) (if appropriate).
Contact Details

Please email your SENIF requests and supporting documents securely to SENIF@kent.gov.uk.
If you are unable to email the documents securely please send them using recorded delivery to:
FAO: County SEN Inclusion Fund Team
Kroner House
Eurogate Business Park
Ashford
TN24 8XU