Kooth: June Newsletter 2022 - Pride Month
30 May 2022
The Pride Month edition of the Kooth Mental Health newsletter.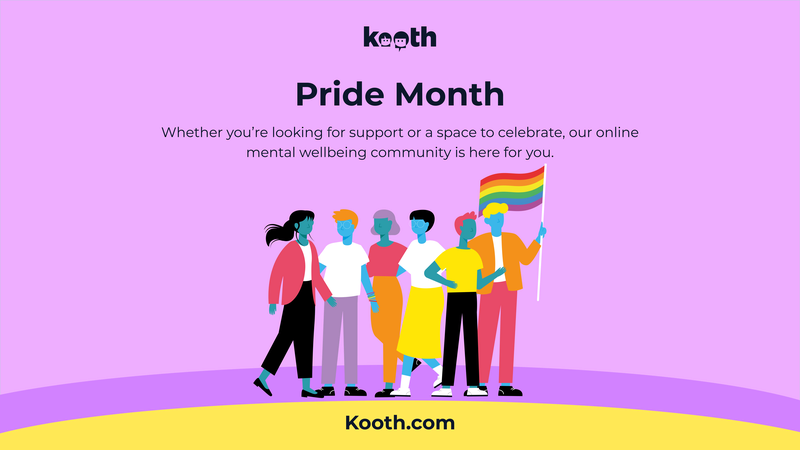 Every year, during the month of June, the LGBTQ+ community celebrates in a number of different ways. Across the globe, various events are held during this special month as a way of recognising the influence LGBTQ+ people have had around the world.
Many young people from the LGBTQ+ community - or those exploring feelings around gender and sexuality - come to Kooth for support, either in our Kooth community by accessing articles, discussion boards or live forums, or by reaching out to our team of counsellors and emotional wellbeing practitioners.

In February 2022, Kooth ran a Kooth Webinar for professionals supporting LGBTQ+ Young Adults which you can watch by following the link.

Resources
Please also see below some additional resources for you to share to raise awareness of the free, safe and anonymous support available this Pride Month. You can find more resources, including digital assets to share on your social media pages, at the Promote Kooth website
Reach Out
Please reach out to your local Kooth Engagement Lead if you have any questions, would like to order resources, or are interested in booking any Kooth sessions for your staff or students:
Please find further guidance, information and resources in the Kooth June 2022 Newsletter (PDF, 5.9 MB).
Contact Details
Karen Dawber, Kooth Engagement Lead covering Kent and Medway)
Email: kdawber@kooth.com