Humanitarian backs Teacher of the Year
30 January 2019
Best-selling author and former hostage Terry Waite CBE has joined the call to find the stars of the county's schools.
A leading figure for literacy is urging schools to place award nominations for any member of staff or volunteer going above and beyond in their role.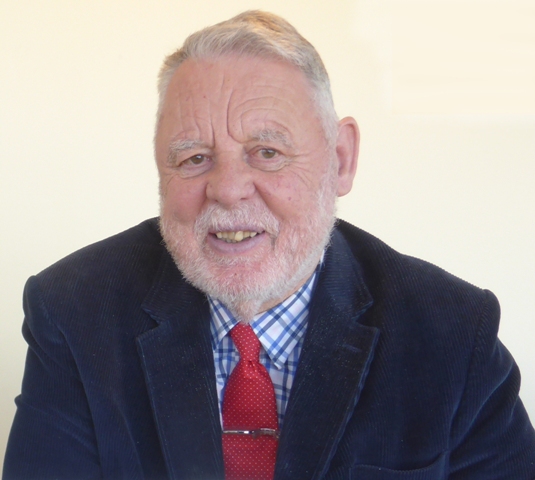 Terry Waite CBE said: "The Kent Teacher of the Year Awards is a wonderful opportunity to say thank you to a member of school staff who has helped shape a child's life. What I am particularly pleased with is that support staff and volunteers - as well as teaching staff - can receive recognition through the event."
He added: "I do hope you consider submitting a nomination."
Mr Waite is a former envoy to the Archbishop of Canterbury who in 1987 undertook a mission to Lebanon to negotiate the release of four hostages. He himself was kidnapped and imprisoned for almost five years.
Since his release, he has worked as a lecturer, writer, and broadcaster whose first book - the autobiography 'Taken on Trust' - was an international best-seller. He is also president of the homelessness charity Emmaus UK and honorary patron of the KM Charity Team.
Award nominations are being sought for Primary, Secondary, newly-qualified and further education teachers. Anyone associated with a school - including staff, parents and students - can make a nomination until the March 1 deadline.
Organised by the KM Charity Team, the awards also recognise non-teaching members of staff such as midday supervisors, caretakers or office staff, along with volunteers and teams.
A panel of judges will select winners for each local authority area as well as overall county champions. The results will be announced at an awards dinner staged at the Ashford International Hotel in May.
To nominate, visit the Kent Teacher of the Year website
Follow stories about Kent Teacher of the Year on Twitter @InspireSchools1 and use the hashtag #KTOTY.
Download the support pack enabling your school to promote the awards to parents and pupils.
Contact Details
Karen Brinkman
Telephone: kbrinkman@thekmgroup.co.uk
Email: 08442 640291