How do you support pupil or staff wellbeing?
3 June 2022
Tell us the tips and techniques your school uses to provide wellbeing or mental health support to students and staff and it could win an award.
The Kent Wellbeing Awards is now open for nominations from schools and the wider community.
The annual event aims to showcase the people, organisations and initiatives that help us cope with life. Never has that support been more important than in the last two years as we struggled to comprehend Covid-19.
It is time to celebrate those mental health and wellbeing champions in our school community and share this best practice. The awards are staged by the mental health charity South Kent Mind, in collaboration with local Mind charities in Kent and Medway.
Nominations can be linked to a simple act of kindness that lifted the spirits, a school that has improved staff wellbeing, through to a targeted initiative delivered by a charity or statutory organisation to support a mental health issue.
Of particular interest to the judges for this year are schools that deliver:
Awareness initiatives that promote variations of the Be Kind message.
Initiatives that have brought on to campus external charities or professional providers to support student mental health.
Measures to support staff wellbeing.
School Council or student-led initiatives promoting positive mental health messaging.
Mental health or wellbeing initiatives or messaging that includes or involves parents.
To find out more or to submit a nomination visit the South Kent Mind website
The event is supported by Stagecoach, Kent Community Foundation, The National Lottery Community Fund, Loch Associates, Kent County Council, Medway Council, Independent Music Productions, Cactus Graphics previously known as Buckland Press, Blé Couture Cakes, Ashford International Hotel.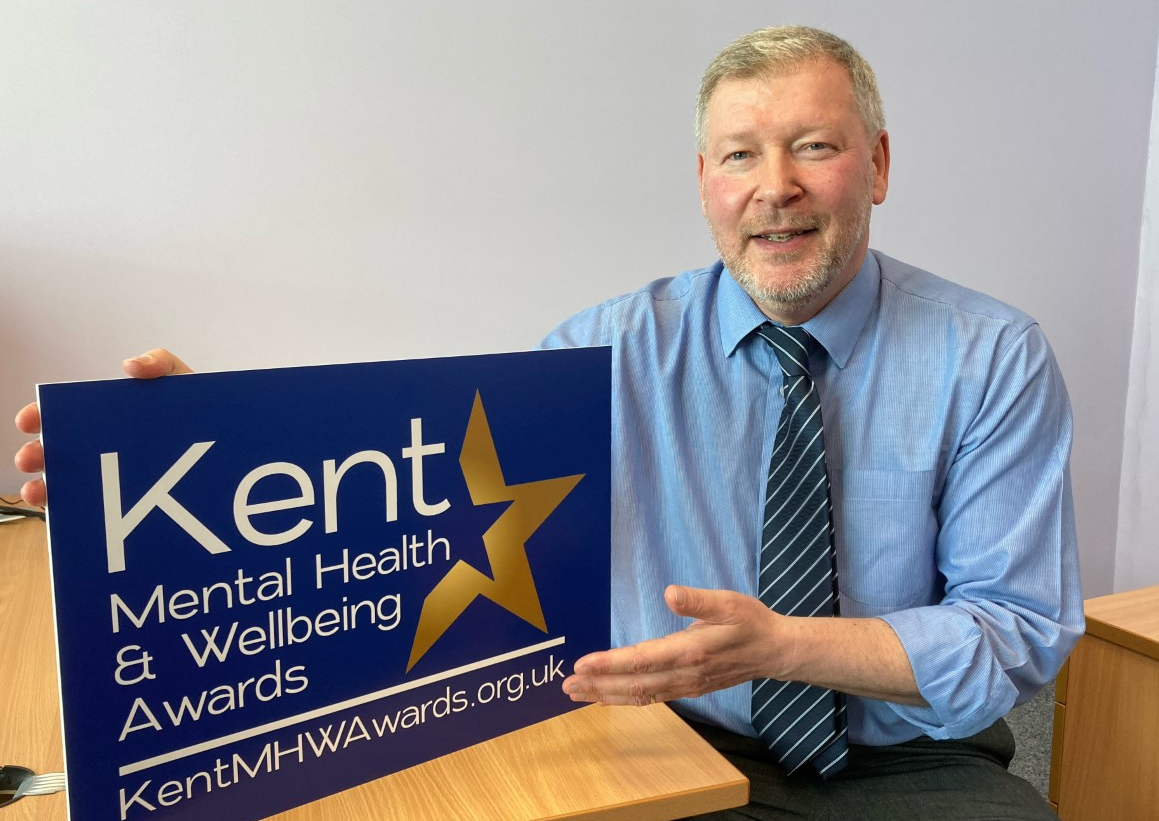 Contact Details
Simon Dolby
Telephone: 07989 164752
Email: Simon.Dolby@southkentmind.org.uk