Financial Hardship
29 October 2021
Are you experiencing financial hardship? Or do you know an individual or family that needs support?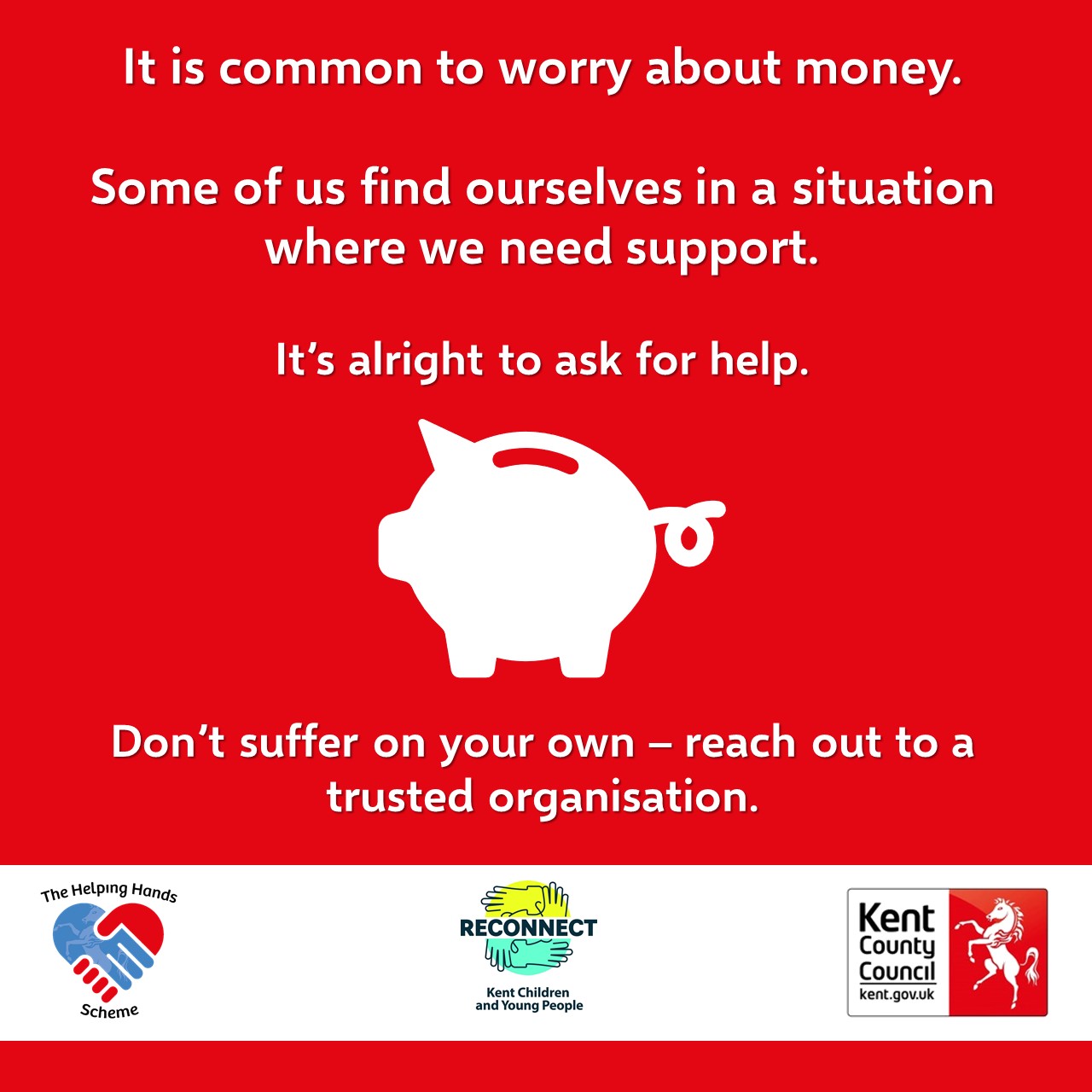 It is common to worry about money, and some of us find ourselves in a situation where we need support, this can be due to a number of reasons such as losing a job, unexpected expenses or a benefit payment has been delayed. You may find that money is not stretching enough to cover bills, or you have debts such as loans or overdrafts.
Please see the Kent Together webpage - on this page you will find contact details of some organisations that may be able to help you.