Change4Life Disney themed activities
13 June 2019
Take a look at the new Disney themed activities.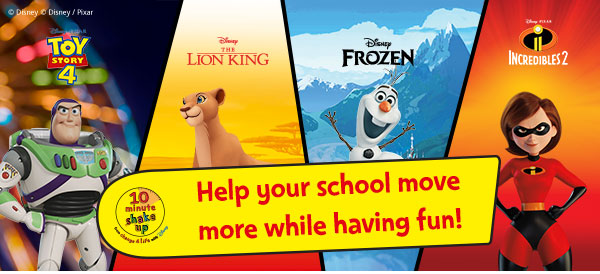 PHE have teamed up with Disney to create a set of new 10 Minute Shake Up resources filled with fun, quick and easy activities that will take your pupils on an adventure with some of their favourite Disney characters.
The free resources are flexible and designed to be used throughout the school day, helping to embed physical activity in pupils' daily routine.
Get started with our range of resources below: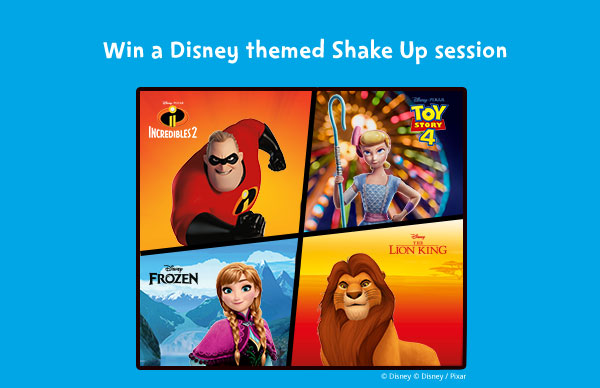 They're offering schools the chance to win a fun, expert-led Shake Up session where pupils will get to learn the moves of some of their favourite Disney characters, from stretching like Elastigirl to jumping like Simba! To enter your school in the prize draw, simply update your preferences by ticking the 'Win great prizes' box, if you haven't already.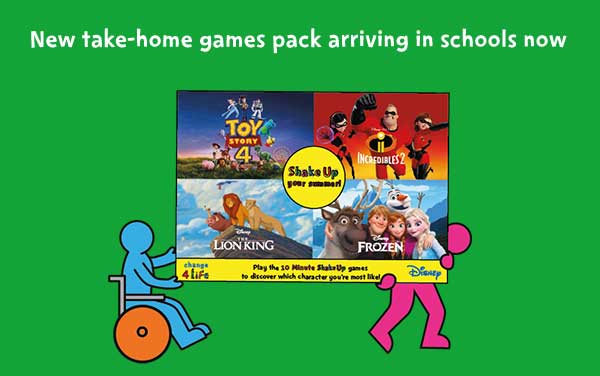 Look out for the Disney themed Change4Life 10 Minute Shake Up games take-home packs arriving in most schools through the School Fruit and Veg Scheme this month.1 The packs will allow pupils to continue their journey during the school holidays, providing them with new Shake Up activities to learn and a quiz to discover what activity or sport they enjoy.
Let families know that your pupils are shaking up this summer by displaying our Shake Up poster in your school reception. You'll find the poster on the back of the Headteacher letter, arriving with the games pack.
1 As part of the Change4Life programme, most state Primary schools across England will receive the take-home games packs with the School Fruit and Veg Scheme throughout the month of June. Some smaller schools will receive a sample pack through Royal Mail and can order more online from the School Zone website from 17 June. For more information, please contact partnerships@phe.gov.uk.