Buster's Big Bash 2018
22 March 2018
Schools can encourage pupils and their families to take advantage of a fun free mini festival celebrating green travel and literacy.
Space-hopper racing, go-karting and goodies and prizes galore will be among the attractions at the annual Buster's Big Bash free family fun event.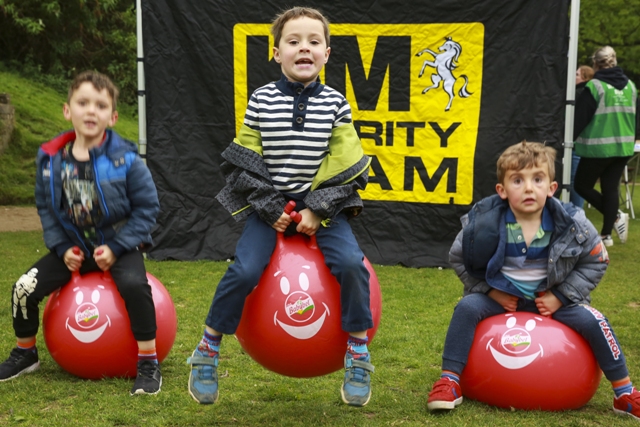 The Dane John Gardens in Canterbury will host the annual extravaganza of enjoyment for children and adults from across Kent on Saturday, May 12 from 10am to 12:30pm.
Circus performers, sporting challenges, emergency vehicles, stalls and of course the great Buster Bug himself will keep youngsters and grown-ups alike entertained.
Every child will be given a challenge sheet and if they complete all the activities, they will receive a voucher for a local attraction.
The event starts each year with an attempt to break the record for the biggest walking bus ever to walk down a Kent street, setting off from the Dane John Gardens and walking around the city centre and back.
Organisers will also be attempting to hold a record-breaking teddy bears' picnic, so children are encouraged to bring their favourite cuddly toy. There will be prizes for the best dressed teddy and the best walk to school banners, as well as goody bags for the first arrivals.
"We hold Buster's Big Bash every year to say a big well done to all the children and parents who've taken part in our literacy scheme, Buster's Book Club, and our walk to school schemes Active WOW and Green Footsteps," explained KM Charity Team project officer Charlotte Hayes.
"Their enthusiasm and effort all year round is so inspiring and makes our job worthwhile, we feel throwing them a party to say 'You're great!' is the least we can do."
Buster's Big Bash 2017 from KM Charity Team on Vimeo.
Although the event is free, booking is required to keep track of numbers. Visit the KM Charity Team website
.
Find out more about the KM Charity Team's literacy and walk to school schemes for schools at Buster's Book Club website and Walk to School website
Contact Details
Charlotte Hayes
Telephone: 08442 640291
Email: chayes@thekmgroup.co.uk