Filmmaking Course Opportunity for Kent Young People
1 July 2019
Screen South, based in Folkestone, will be running the BFI Film Academy in Kent for the eighth year.
Applications are now open to Kent based young people, aged 16 to 19 years old, who are not enrolled at university. They welcome applications from all and there are bursaries available to those who require assistance with the course fee and travel, child care or other costs. Please visit the Screen South website to take you to the application information, otherwise email apply@screensouth.org for further information. Deadline for applications is 5pm on Thursday 26 September 2019.
We would be delighted if you could share this opportunity with any young people within your community or network. We are offering free outreach events promoting this opportunity for Kent based schools, colleges or groups of young people. Please do not hesitate to contact Screen South on 01303 259777 or info@screensouth.org for any further details.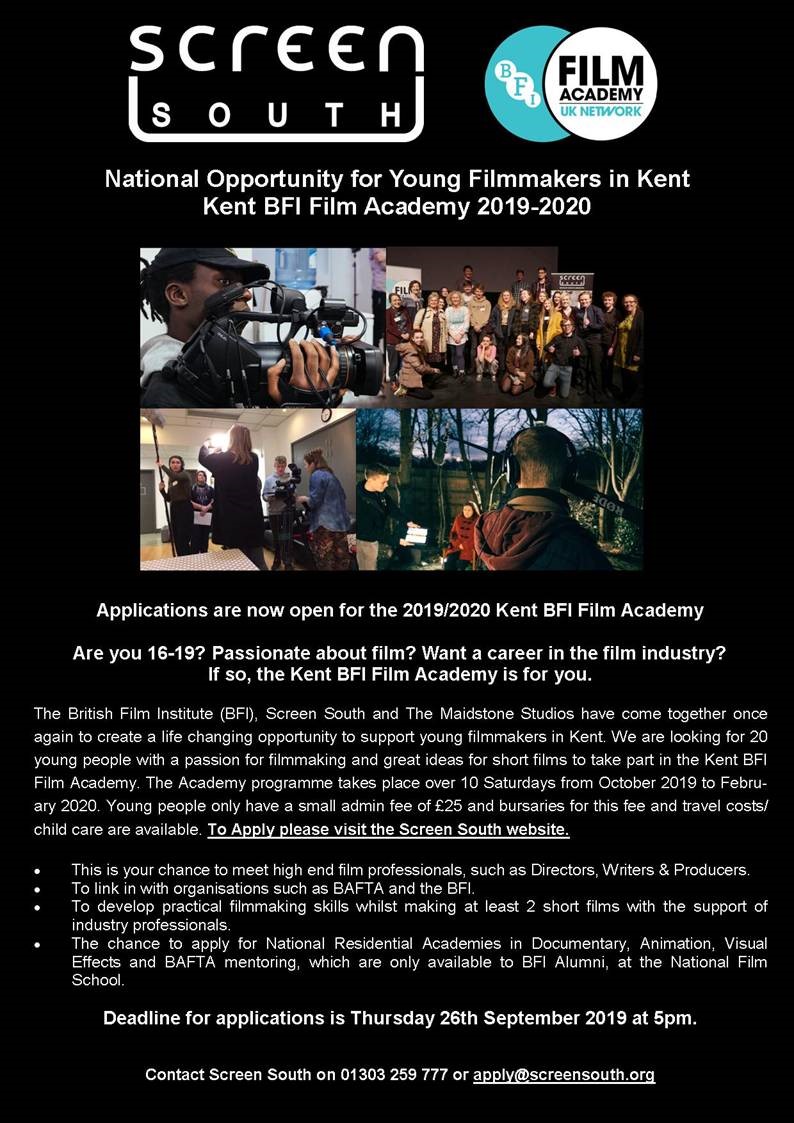 Contact Details
Screen South
Telephone: 01303 259777
Email: apply@screensouth.org
Email: info@screensouth.org