Armed Forces charity launches podcast and wellbeing course for military teens
6 September 2021
Little Troopers, the military children's charity, has released a series of free resources to encourage secondary schools to regularly bring together pupils aged 11+ who have parents serving in the British Armed Forces.
As part of the charity's Little Troopers at School programme, the new resources for service children include a military child wellbeing course template and a new eight-part podcast called SQUAD, which is presented by TV presenter and broadcaster, Katie Thistleton and Leicester Tigers rugby star, Thom Smith - whose Dad serves in the Royal Air Force.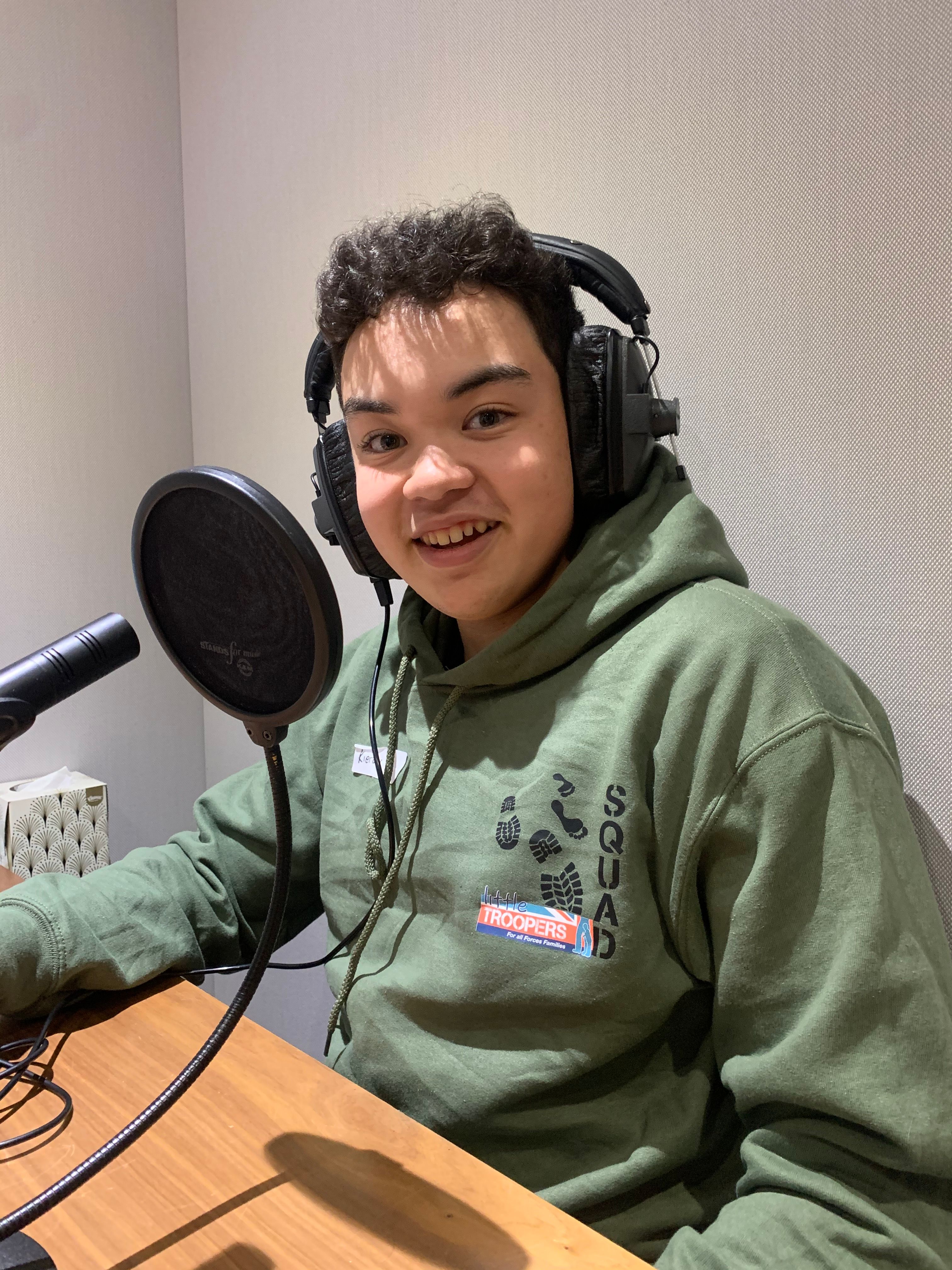 SQUAD: podcast
Released on Monday 13 September across all major podcast providers, SQUAD, is the first podcast of its kind to give a platform to military teens to share their views on Armed Forces life. Across the weekly series, listeners will hear from 15 military children as they discuss their personal experiences of being a service child and explore some of the unique challenges that military children face including deployment and separation, schooling, moving home, having a serving parent and forming friendships.
Each episode is just twenty minutes long, giving schools the chance to listen to the podcast and use it to spark further conversation and classroom discussion. For schools that don't already run a regular group for their service children, the charity also offers a free downloadable Forces Life Club pack which contains everything teachers need to set-up and deliver a regular pastoral support group for military teens.
Military Child Wellbeing Course
In addition to the launch of SQUAD, Little Troopers has been working with teachers, military families, educational psychologists and mindfulness experts to create a free Military Child Wellbeing course template for secondary schools.
Available on a USB the six-week course template is designed to be delivered to small groups of service children and explores some of the more challenging aspects of military life, such as deployment, belonging and separation, as well as empowering them with the tools and knowledge they need to navigate challenge and change.
Each session uses practical activities, group discussion and creative writing and doodling to engage the children and encourage them to share and discuss their individual experiences and emotions with other children who have a similar understanding. Schools will receive everything they need on the USB including powerpoints, facilitator notes and activity sheets, as well as adaptations for KS3 and KS4.
Additional resources
The podcast and wellbeing course template are just the latest in a series of free downloadable resources for secondary schools that Little Troopers has launched in the last 12 months as part of its Little Troopers at School programme.
Louise Fetigan, founder of Little Troopers, comments: "There are very few resources out there dedicated to supporting teenage military children in school and feedback from children and families is that they would really like this support to be in place. That's why our charity has been working hard over the last 12 months to create lots of free, easy-to-use resources that any secondary school can tap into, whether they have one or two hundred service children.
"We are so excited to have the support of Thom Smith and Katie Thistleton for the SQUAD podcast which has been produced in a format that teenagers will find really engaging and relatable. It's really important to me that all service children in the UK realise they are part of a bigger community of little troopers just like them and are given the opportunity to share their stories and explore their unique circumstances and challenges.
"We hope that any school with service children takes a look at how these resources might have a positive impact on their service pupils and benefit them both now and in the future as they embark on their adult life."
For more information about the Little Troopers at School programme and free resources available visit the Little Troopers website