"Evidence is clear that a high-quality workforce has a significant impact on the quality of provision and outcomes for children".
(DfE, 2017)
Early Years Workforce Strategy 2017

In March 2017, the DfE published the Early Years Workforce strategy. The purpose of this strategy was to communicate with the sector department plans in supporting the sector to remove barriers to attracting, retaining and developing the Early Years workforce. The strategy details how the department intends to support the following areas:
Qualification requirements at level 2 and level 3
Specialist graduates
Careers advice
Quality of training
Diversity of the workforce.
The Education People are committed to supporting the Early Years and Childcare workforce in developing their skills and knowledge. Our service offers professionally tailored advice, guidance and training for all Early Years and Childcare leaders and professionals on the statutory framework for the EYFS and all aspects of leadership and management, including succession planning. We are also available to support your staffing needs in terms of their own Continuous Professional Development (CPD) and career development.
Recruitment and Retention

For tailored support with recruitment and retention, book a focused strategic improvement visit
The strategic visits can be designed to meet your own specific needs and the outcomes will be agreed prior to the visit, but could include elements of the following:
Developing robust and sustainable recruitment procedures that support the recruitment and retention of a strong workforce
Reviewing your workforce structure to ensure you are maximising staff's skills and abilities and that recruitment is undertaken as a necessity rather than just recruiting to replace.
Having robust recruitment procedures to save your business time and money in the longer term
Supporting and growing your current workforce to minimise staff turnover and raise the quality and commitment of your workforce
Ensuring safer recruitment procedures are embedded at all stages to safeguard children and develop a safe culture from the outset.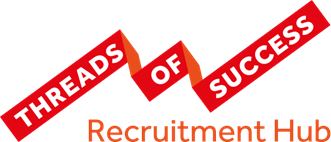 The Recruitment Hub is the place to visit if you are an individual seeking a new job,or an employer looking to recruit in the Early Years and Childcare sector.
Find information on skills, qualifications and apprenticeships, as well as job vacancies across the sector. Please remember you can advertise your job vacancies through the Recruitment Hub. Currently this service is centrally funded for Kent PVI settings.
Recruitment Toolkit

| | |
| --- | --- |
| | A comprehensive toolkit designed to provide guidance and templates for the Early Years and Childcare sector in line with statutory requirements and the promotion of good practice for safer recruitment. |
Further information

Contact Details

Early Years Workforce
Email: earlyyearsworkforce.ask@theeducationpeople.org
Early Years and Childcare Service
Telephone: 03000 41 23 23
Email: EYCimprovementservices@theeducationpeople.org